As one of our pre-eminent blues entertainers, Nigel Mack has been wowing audiences across North America and Europe for over two decades with his unique mixture of Chicago, Delta, and Funk blues.
His immense talent with blues guitar, harmonica, and vocals has earned Nigel and his band Blues Attack headlining gigs at the top blues clubs and blues festivals in the Chicago area and all over the country, including multiple appearances at the prestigious Chicago Blues Festival.
You can currently catch Nigel Mack performing at such Chicago hotspots as the Kingston Mines, Buddy Guy's Legends, and Rosa's Lounge.
Music from Nigel's two critically acclaimed CDs have been featured on soundtracks for the hit TV shows "Dawson's Creek" and "The Street".
Nigel's highly anticipated 3rd CD, Devil's Secrets will be available for purchase on CD Baby in Summer 2011.

Buy Nigel Mack's Music: http://www.cdbaby.com/Artist/NigelMack
One of the premier blues singers and players performing today, Nigel Mack and his group of professional musicians will deliver high-energy live music entertainment to your special event. Nigel Mack and his full-band blues show is guaranteed to entertain audiences of all kinds with his unbridled emotion and virtuoso blues artistry.
With the perfect mix of your favorite blues classics and his own original tunes, Nigel's blues band is the perfect choice to keep the party going.
But if a rocking blues band isn't quite right for your event, consider that as a critically-acclaimed acoustic blues musician, Nigel also shines in intimate solo performances. If preferred, he can bring a quieter but no less impassioned ambience to a performance by leaving the rest of the band at home.
Nigel Mack's genius talent with vocals, harmonica, and guitar make him a true triple blues threat.
Visit Nigel's Website : www.nigelmack.com
Sample Tracks
Nobody and You  (Solo Acoustic Blues)
Audio clip: Adobe Flash Player (version 9 or above) is required to play this audio clip. Download the latest version here. You also need to have JavaScript enabled in your browser.
Extra Extra (Blues/R&B Instrumental)
Audio clip: Adobe Flash Player (version 9 or above) is required to play this audio clip. Download the latest version here. You also need to have JavaScript enabled in your browser.
Someone Like You (Original R&B)
Audio clip: Adobe Flash Player (version 9 or above) is required to play this audio clip. Download the latest version here. You also need to have JavaScript enabled in your browser.
Rock Bottom (Full Band with Vocals)
Audio clip: Adobe Flash Player (version 9 or above) is required to play this audio clip. Download the latest version here. You also need to have JavaScript enabled in your browser.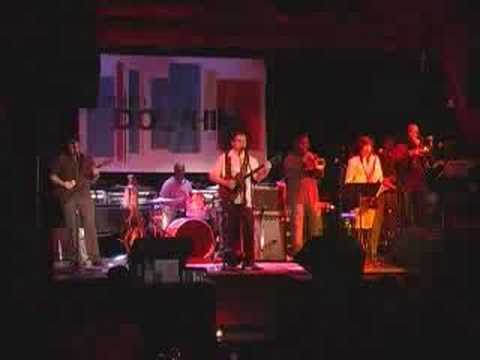 Reviews
Chicago Reader – Dahl / White
June, 2004
In his solo work, Canadian harpist and guitarist Nigel Mack is versatile, straightforward and unmannered; his lyrics confront sociopolitical issues like environmental devastation along with more conventional blues themes. Backed by an electric band, he should bring a welcome dose of class to a festival stage that's all too often dedicated to blooze-and-barf frat boy excess.
Downtown Helena.com
June, 2003
Vancouver native Nigel Mack has been described as a "triple threat," performing as a vocalist, guitarist and harp player. Mack is developing a growing reputation across the United States as an excellent slide guitarist who puts out some exceptional straight ahead blues with the feeling of bluesmen from the past. Mack puts deep feeling into his original songs. Nigel Mack's talents as a blues musician and the hard work he has done to build his reputation in the blues world, logging over half a million miles across the US, make him a Mount Helena Music Festival "Must See".
Recently during a set at Vancouver's blues institution, the Yale Pub, the legendary James Cotton dropped in on blues man Nigel Mack. Initially refusing the encouragement from audience members to get up on stage and sit in with Mack's Blues Attack band, Cotton eventually loosened up and helped propel the proceedings.
Chicago Reader – Dahl / White
May, 2002
(Nigel Mack's) new recognition is well deserved. Both his slide style and his harp work are refreshingly un-forced, and he struts his versatility on everything from Willie Cobb's jaunty "You Don't Love Me" to Elmore James's searing "The Sky is Crying," as well as his own hard-driving originals.